Since Anneliese turned one on Friday and Graham turns 4 on Tuesday we combined their birthdays and had a lunch celebration on Sunday afternoon.
Jess T and I spent the entire day Saturday making home made dinner rolls/ (that were supposed to be) buns/ (but turned into) small loaves, 41 cupcakes, 1 huge cupcake, 1 Thomas cake (I'll post a tutorial soon), 24 cinnamon rolls, and 14.11 lbs of pork butt rubbed down with my BBQ rub. We had the best day creating and baking. It's so fun to have a friend who shares a hobby, we really love cooking together.
I always stress about if there will be enough food or too much food. Will people come? If they do come will they like it? Are they coming because they want to? Are they coming because they feel obligated? Like
ALWAYS
my stress is unnecessary and we had a wonderful afternoon. Anneliese took a cat nap during Sunday school so she was able to enjoy her party.
She really loved her cupcake. She's so stinking different than the boys. She barely made a mess and ate it very carefully.
Graham has his own way of enjoying his Thomas cake. Eat all the icing, leave the cake. That is a naked cupcake next to the naked chocolate cake.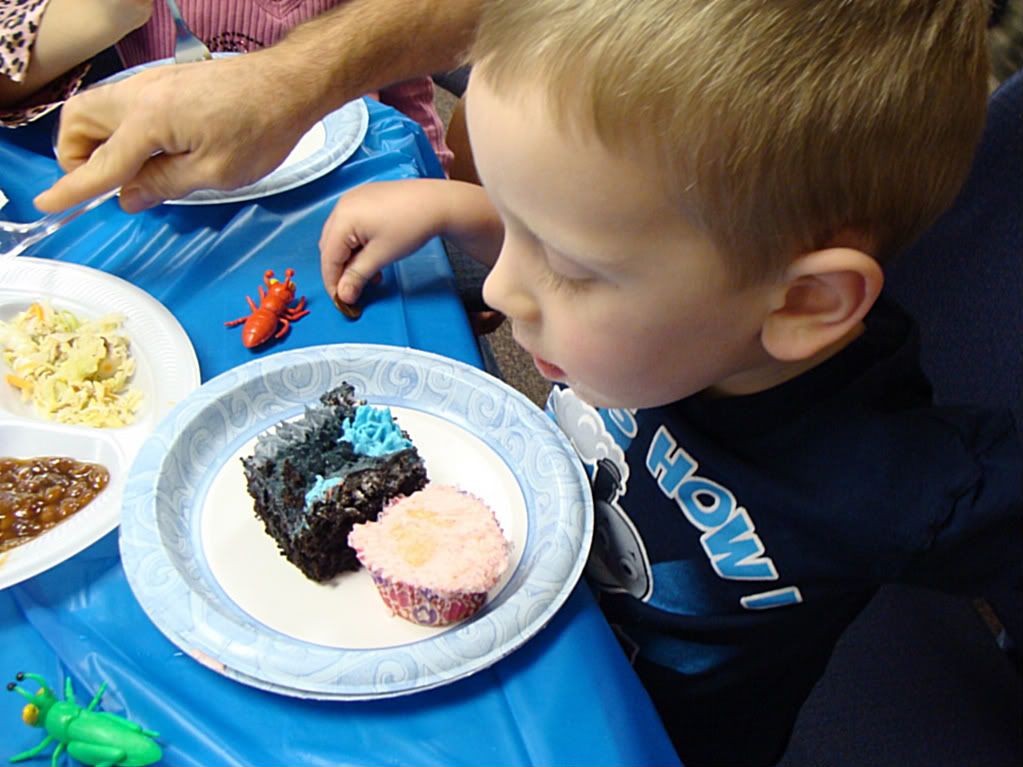 Speaking of Thomas, Graham
LOVED
his cake and gave the best reaction EVER! So worth the hour of decorating. I'd do it for him again in a heartbeat.
Anneliese's cupcakes turned out better than I'd hoped and everyone devoured them. They were so yummy!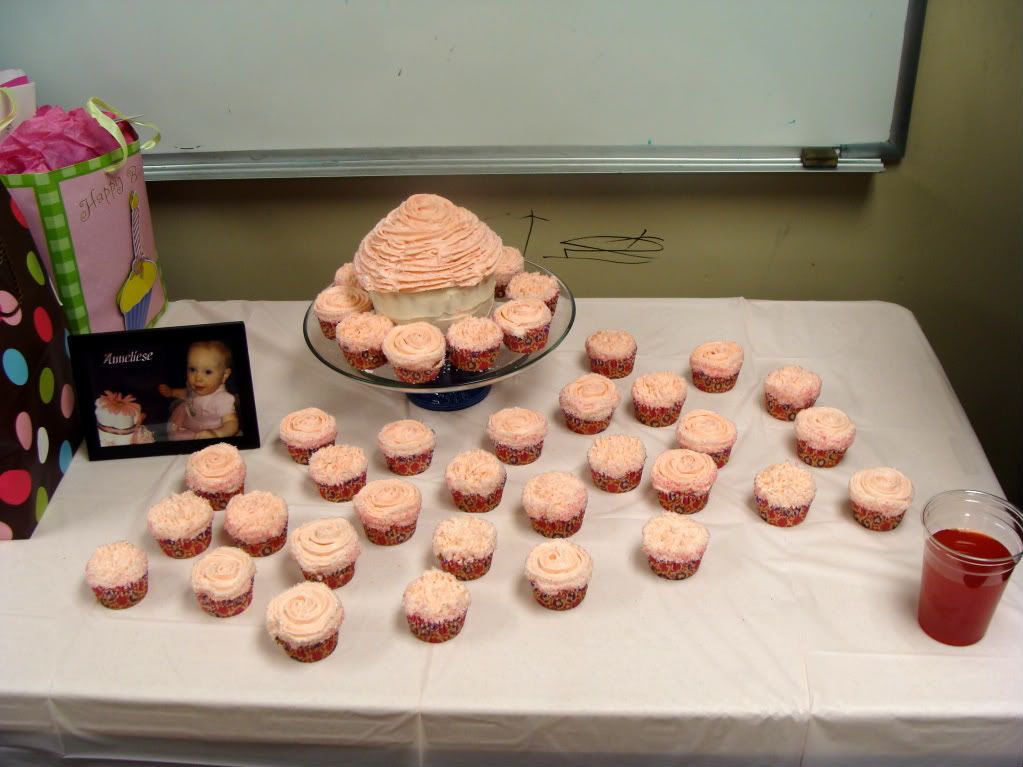 The kids received several super nice gifts! Thank you!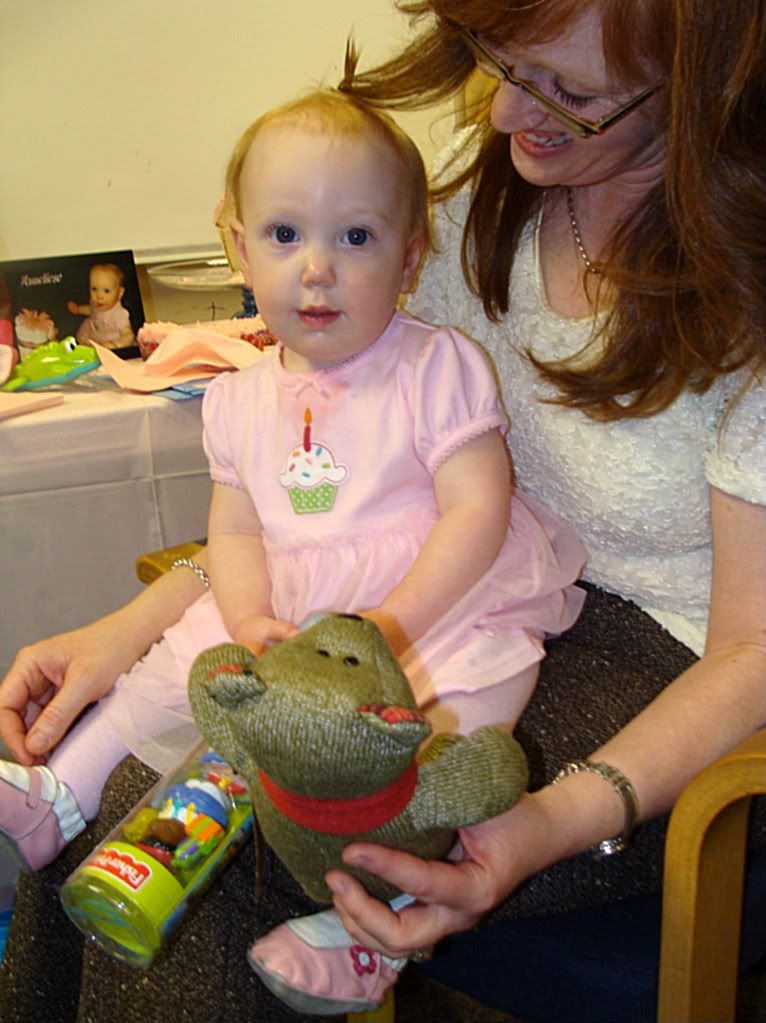 Anneliese received her first tutu from Uncle Will and Aunt Becky and we both LOVE it!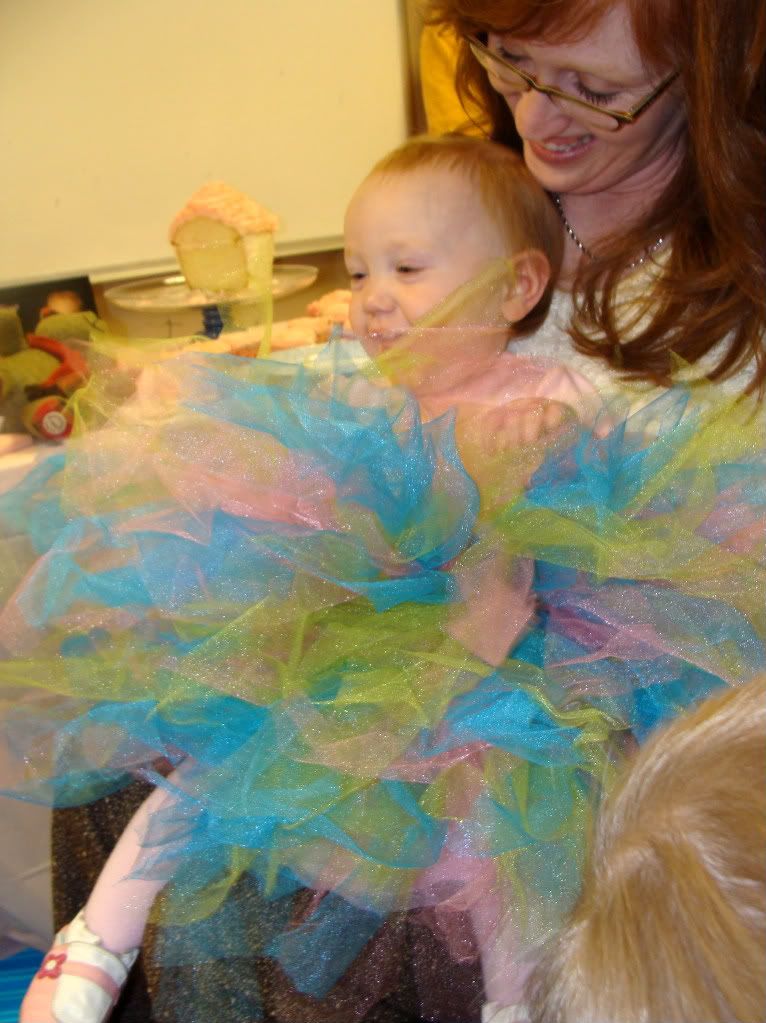 I can't believe my babies are 1 and 4!!!