While at church Wednesday afternoon cooking Aunt Erin called. She had been at a consignment sale off Metcalf and wanted to know if the kids needed anything (too sweet!). I told her Anneliese could really use some little girl toys. So within a couple hours she was at my house with a ton of stuff for our little girl! She now has a maid's cart with mop, bucket, broom, dustpan, and working vacuum! She has a princess phone that she LOVES!
She loves the blender that teaches her shapes and letters. It plays music and she wiggles her little bottom when it plays.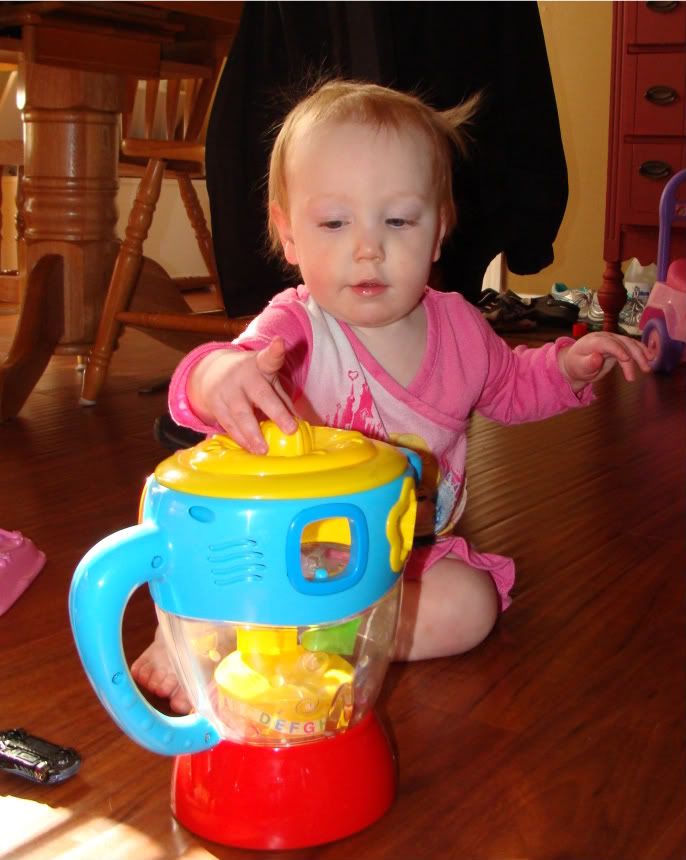 My personal favorite is the huge pillow book. It's a super soft book the size of a standard pillow. You open it up and it has the story of Snow White and Ariel. It's adorable with bright pictures and the full story and it's completely washable. She immediately laid down on it and snuggle in. Anneliese also has two swimsuits for the summer with a matching cover. Thank you Auntie Erin! It meant so much, we appreciate it more than you could ever know!
I was talking to Aunt Sonya Wednesday night and told her Anneliese had her first nightgown.
We chatted about Sis' chubby little legs. The cute little ruffles on the gown that surround her diapered bottom. The cuteness oozes from this little girl regardless, but put her in a pink princess nightgown and she would have to win some kind of reward.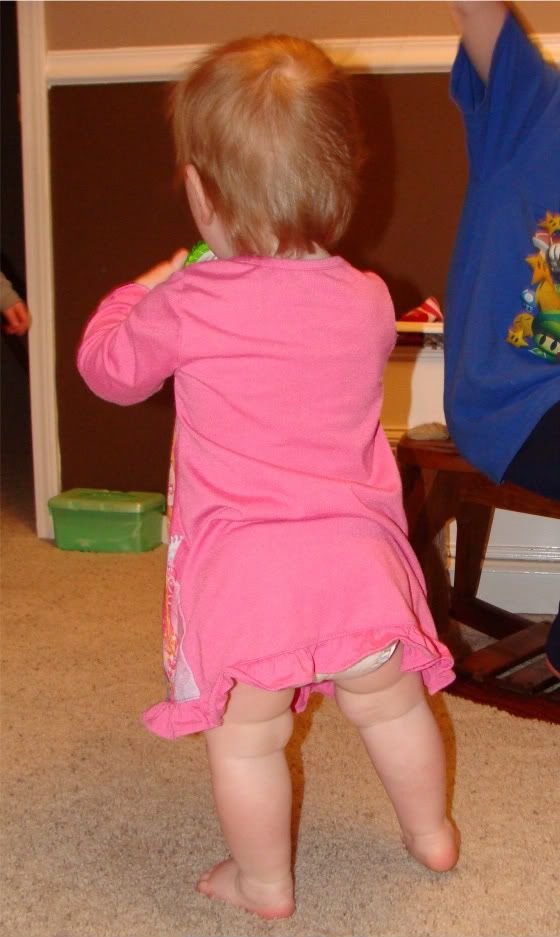 This conversation obviously brought some nostalgia to Aunt Sonya who has 2 girls of her own. Since it's rare that the Rice family is in our home near bed time I thought I'd take some pics last night as my precious girl played.
She loves all things soft and this is her favorite blankie (thanks Tashy!). Whenever she spots it the blanket receives an "ahhh" and a snuggle.
Anneliese is so different from the boys. She loves babies and it is obvious that she was designed to be a mommy some day. At one year old she already loves playing house with her baby Sarah.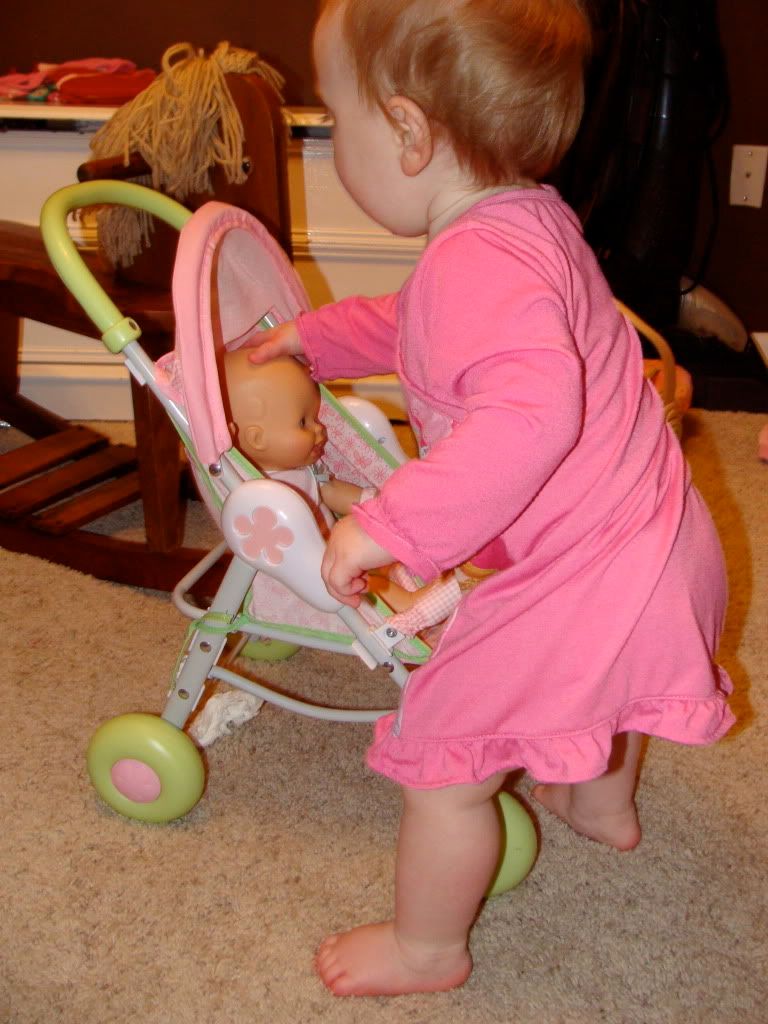 Thank you Aunties! We love you!