I saw something similar on
Clover Lane
and I wanted to share it here. As Mothers we are so hard on ourselves and guilt is our partner.
This is an opportunity to dwell on the things that make us feel like we've succeeded.
This is a list of things that at the end of the day makes me smile and feel as if I have been the kind of mother God has called me to be.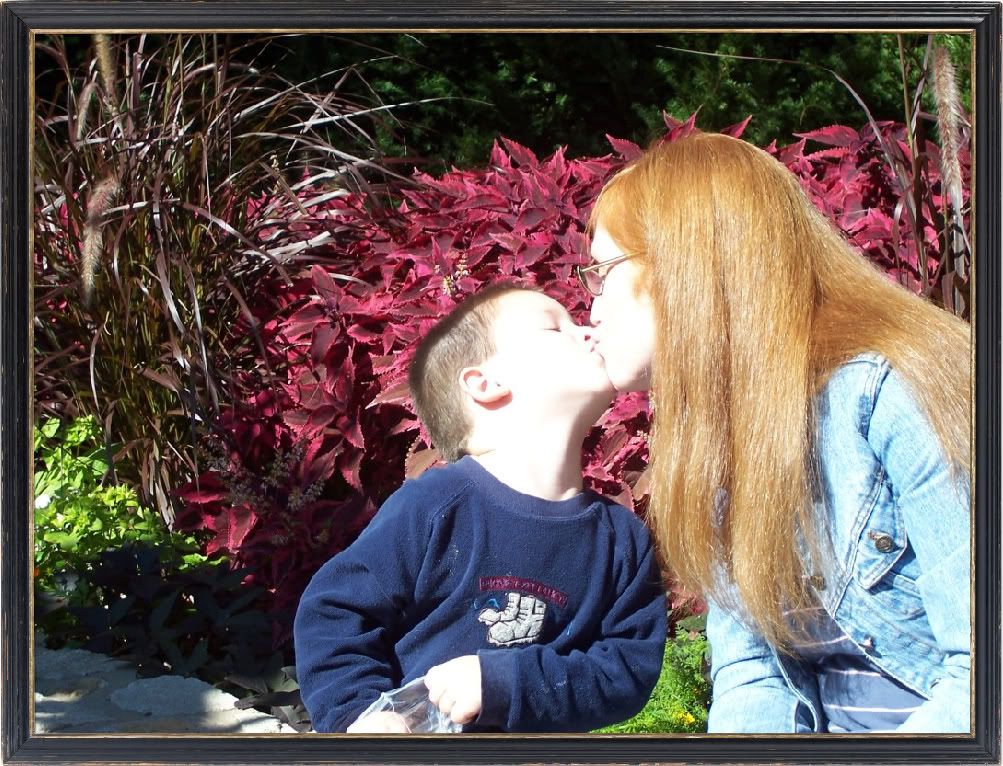 1. Sitting down with a child (regardless of age) on my lap all snuggled in and listening to their "story" with full attention, full connection, and a tickle to top it off.
2. Watching one of the boys make a connection in school time. Something finally making sense. Or my favorite, listening to Tanner read effortlessly knowing how far he's come and see the pride in his face as he tells me, "I love to read, mom."
3. Getting the house clean, laundry done but having the willingness to put it on hold to listen to Eli when he says, "Know what?"
4. Taking the time to hear the details of an argument and helping the kids settle it verses sending them off to deal with it on their own.
5. Having a Sunday school teacher share with us what a joy it is to have one of our boys in their class. After having little guys for so many years and only hearing about disciplinary issues it's such a breath of fresh air.
6. Prayer time in the evening. Hearing the boys thank God for the blessings in their lives and include their siblings and Jared and I in that list.
7. Leaving the T.V. off and having productive play time with little arguments, screaming, or hitting :)
8. Over hearing conversations between the children and hear them being generous and caring towards each other.
9. This may sound odd, but when I am able to calmly and purposefully discipline a child sternly without getting emotional and being consistent in that discipline. Attitudes are so much better around the house when I succeed at this.
10. Giving each child love in the way they receive it best. Knowing their individuality and using it to show them how unique and special they are to God and to us
These are all things I've accomplished here and there, but my goal is to make it who I am. They are only mine for a brief window. How will they remember me?
This is my prayer (Proverbs 31:23-28):
23 Her husband is respected at the city gate,
where he takes his seat among the elders of the land.
24 She makes linen garments and sells them,
and supplies the merchants with sashes.
25 She is clothed with strength and dignity;
she can laugh at the days to come.
26 She speaks with wisdom,
and faithful instruction is on her tongue.
27 She watches over the affairs of her household
and does not eat the bread of idleness.
28 Her children arise and call her blessed;
her husband also, and he praises her: