Jared and I went two a few garage sales yesterday and mom, the kids, and I went to more today. I had a great weekend of awesome home decor finds!
We are still on the look out for a bike helmet for Tanner (adult size), and Elijah (size 8+), and a dehumidifier for our basement. If anyone comes across those let me know!
Do you want to see what I found? I figured :)
First I found this black wood carving. It still has a price tag on the back for $19.99 and I purchased it for $2.
Today mom and I drove forever out into the country West of Leavenworth and found several finds including this iron gate for $4, and the candle sticks were at another sale for $3. Thank you Mom for helping organize and decorate the tops of the cabinets. I LOVE them and they look so much better!
This is a super cool mirror attached to old barn wood. I love it and have no idea what to do with it. I have suggested my Sis-N-Law Sonya decorate in a similar theme in her guest bath. She has a sink fashioned out of an old barrel. It's super cool, maybe she needs this :)
When we redid the exterior of our house I wanted to add little decorative touches here and there but we ran out of budget. I've always wanted gingerbread trim on our wrap around porch and I picked up 6 of these for $5 total. They're perfect and probably even the right age for our house. They're all in great shape and after some paint will be a beautiful addition.
After the bikes were stolen Jared and I have been working towards illuminating our property and I found these beautiful solar lights at Sherrie J.'s garage sale. There's four and they're perfect! ($10 for the set of 4)
My sweet friend Jenny is expecting her first girl in a matter of about 7-8 weeks and she put out a request for a shelf with pegs. I found the shelf and please consider this the "before." It's about to get a full makeover of fresh white paint and alternating green and pink pegs.
I also found a super cool old metal milk jug to go outside the barn for $5. I plan a little paint possibly and not sure what else. Love it!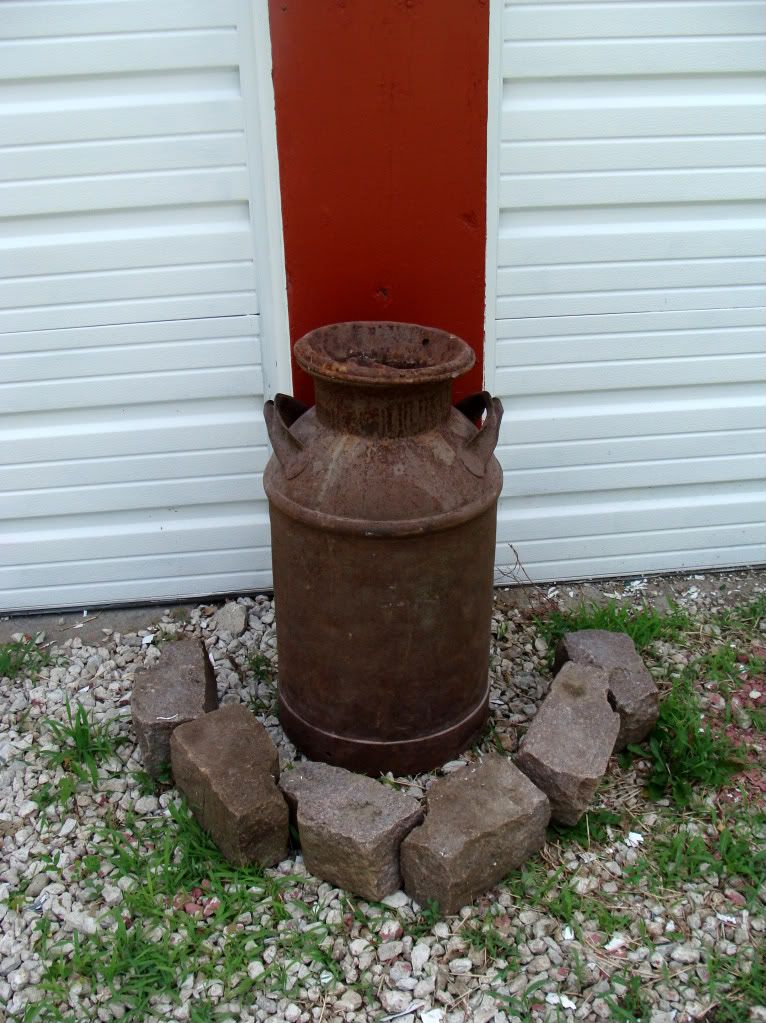 Like I said, lots of great bargains! I LOVE getting beautiful things for pennies, or ugly things dirt cheap and making them beautiful for pennies :)
This is still my favorite, I smoke bologna and ribs yesterday and they turned out amazing.