This morning I headed out for another training run. This is the first time I've run back to back days. Typically I ran MWF, but with this new schedule I'll be running 4 days a week. I'm really surprised at how much a 4 mile run absolutely kicked my tale. Apparently running 8 miles in two days vs 6.5 miles in one day is harder on the body. Add the horrible humidity and I thought I would die!
Apparently that's what he was waiting for: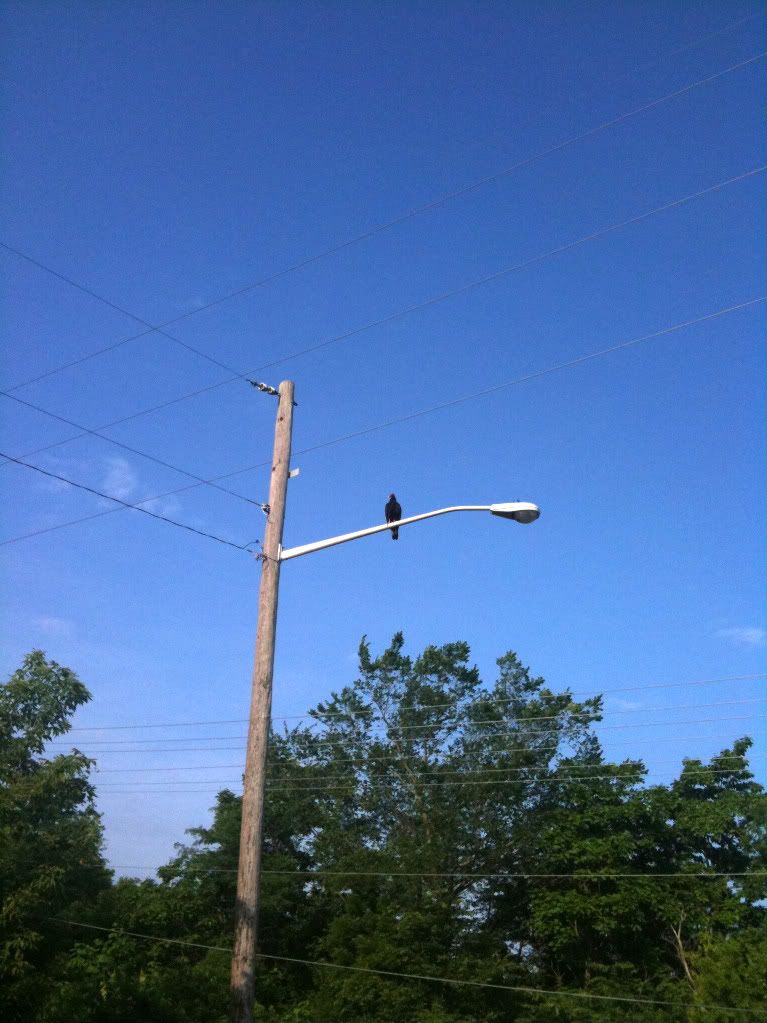 The good news is I live in a absolutely breathtaking area. I took some pics of some of the scenery the Lord granted. This was in no way an excuse to stop and take a guzzle of water from my hydration belt (I'm Batman!).
Running on Donohoo between 123rd and 115th is very much depending on the Lord for your safety. I may not do that again, let alone the crazy hills and zero shoulder. It sure is pretty though!