Jared and I picked up a "Quick" Set pool from Aldi. Last year we had a small pool on our deck and we all loved it. Jared and I even soaked in it with the kids. This year I thought it would be fun to get something a little bigger and they had these deceptive pools for super cheap.
The word
Quick
is a relative term. They aren't kind enough to elaborate on the box. Quicker than...watching paint dry? Nope, I really think paint could've dried in half the time.
Add to the fact that if you aren't perfectly level you're flat out of luck. The pool will bulge and eventually collapse...twice...no matter how level you
think
it is. Apparently we are going to have to move some earth to make this functional.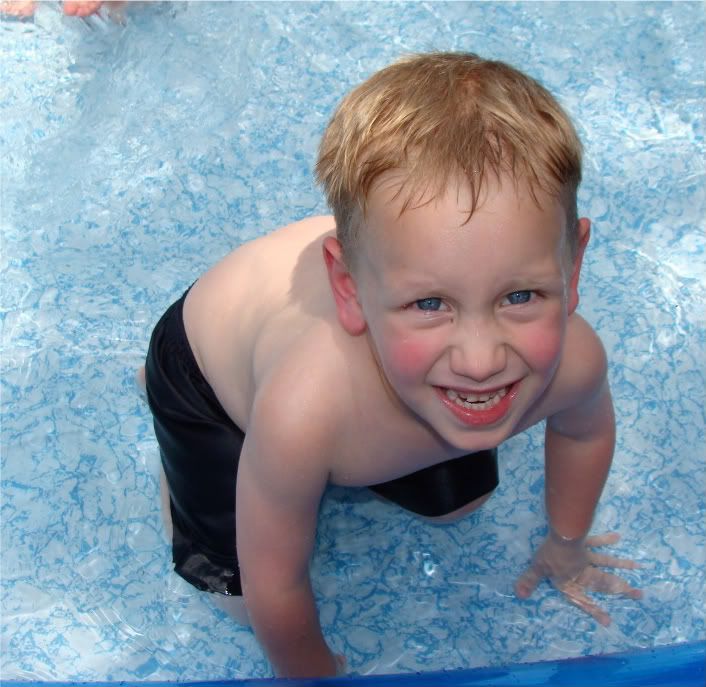 Luckily everyone got a little wet and enjoyed the cool water in the tedious process.
Anneliese even got in on the action and she LOVED it. She's always been a huge fan of baths so it makes sense.
Tanner was in charge of the camera since I was laboring away trying desperately to make this stinking thing work. While wielding the camera he got a rare shot of me in my swim suit. This will be the only image ever of me in a swim suit. Enjoy...
Isn't it nice to see all that running is really paying off :)