I'm in stage two of the garage overhaul. Stage one was simply cleaning out the junk. I can clean for days. Love it, you see results and can enjoy your work.
Stage two is prepping the garage for paint. I would honestly rather drink bleach than do this part. First of all there's a ton to do. Second of all I don't have the tools or the know how when it comes to replacing rotten boards.
I got up early this morning and took the power washer to the garage to remove loose paint. I would just like to let you all know what a waste of time this was. I guess it cleaned the exterior which was needed but good ol' hand scraping is definitely the way to go.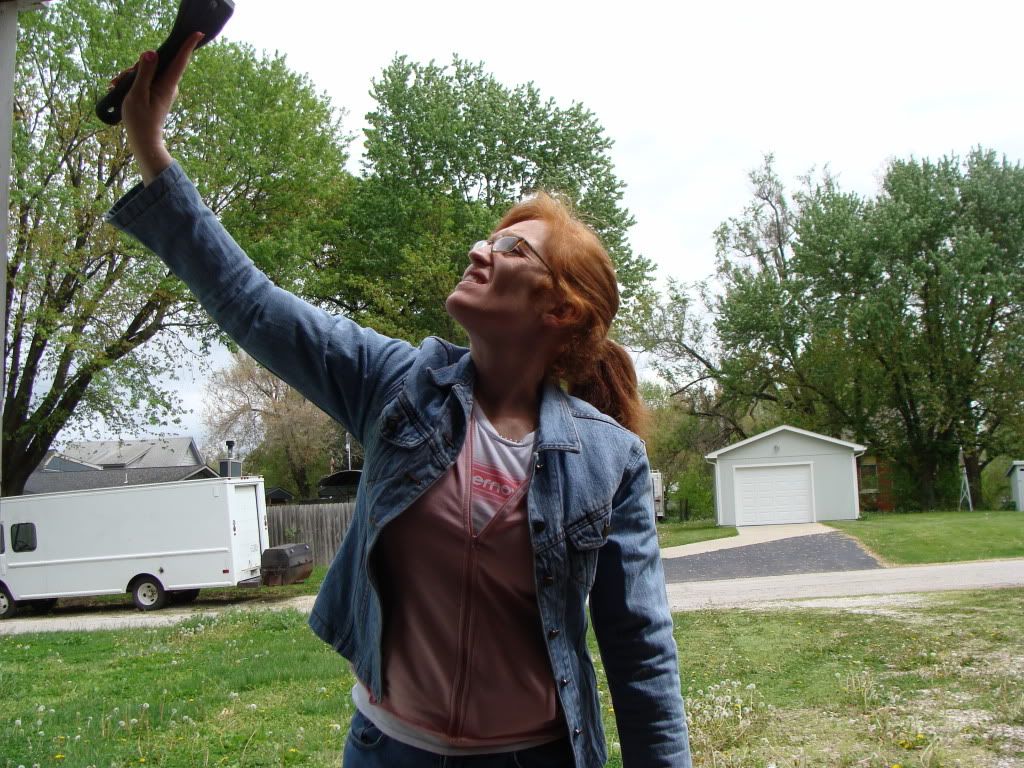 Garage before power washer: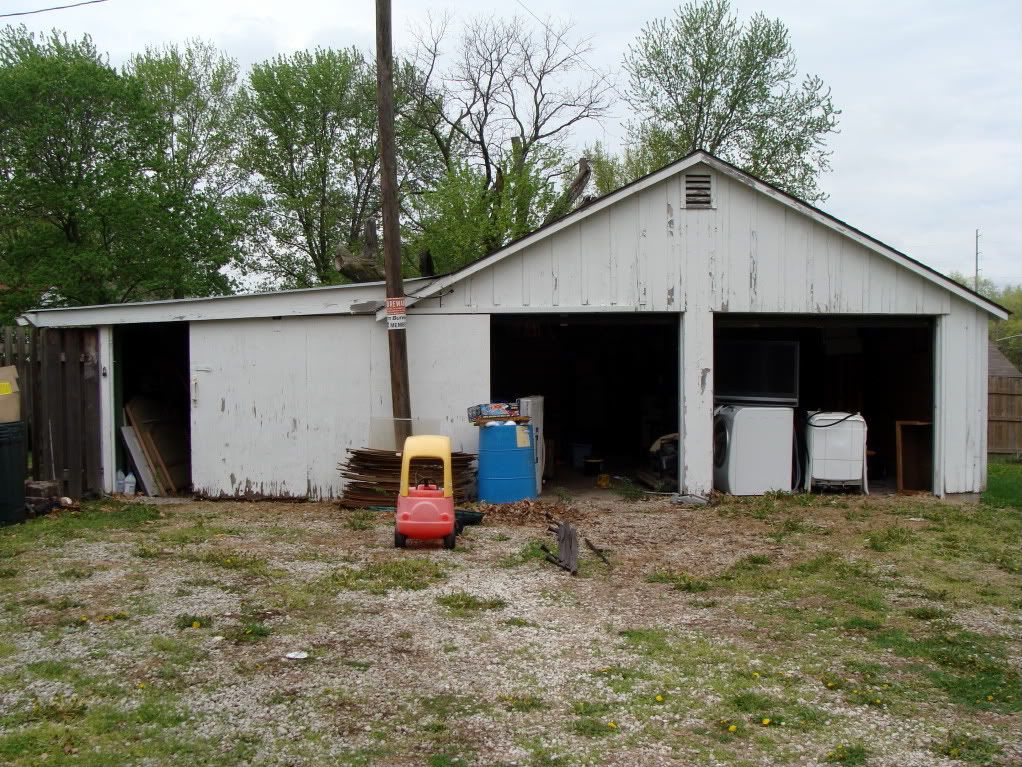 After (with some hand scraping):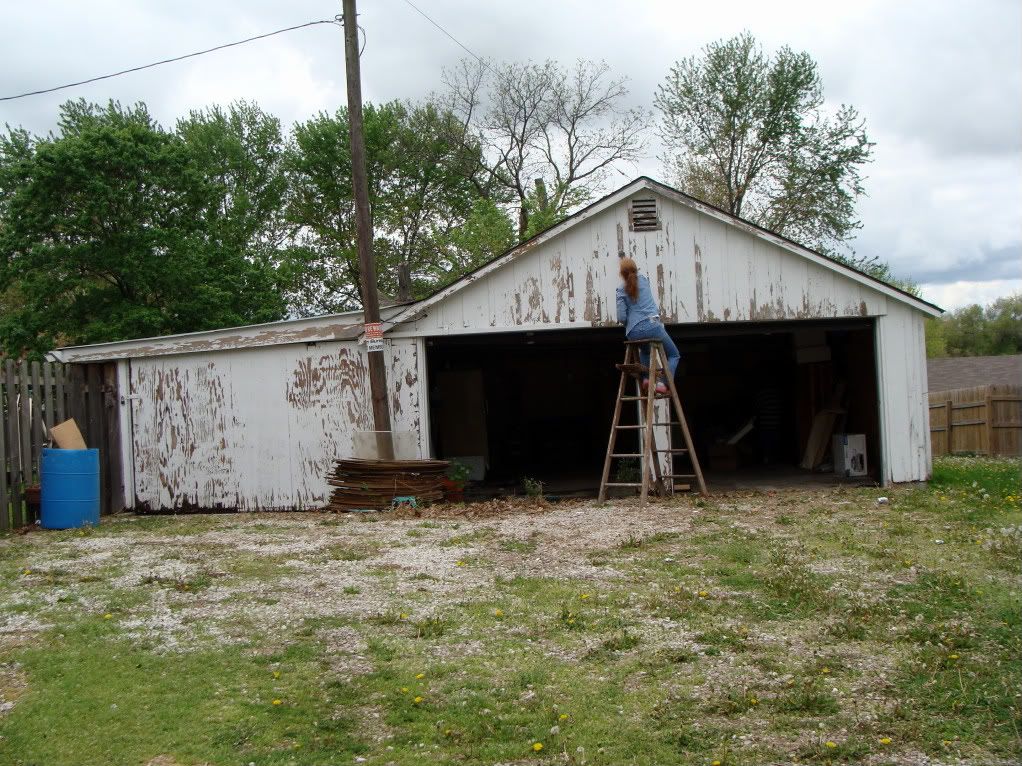 After Hand scraping:
I need help
. I need someone with some basic home improvement skills to come over and give me a list of boards needed. We have a ton of random lumber in our garage and I assume there's quite a bit of what we need in there. I need a Lowe's list of the boards I need that we don't have. The back (West) side of the garage has large sheets of some kind of boards/paneling for the exterior walls that are completely rotten on the bottom.
We have termites.
We were told a year ago that the garage had active termites and termite damage. Due to the $3000 price tag to treat the house and garage we have yet to exterminate the nasty creatures. We are currently in talks with Joe S. and Richard. We're forming a plan that will hopefully take place in the next few weeks.
It is my goal to have an attractive building that will serve some purpose. In the 6 years we've lived here anything that was stored out there has been ruined. The roof leaks and it's an eyesore. My goal was to paint at the end of the week after it has some time to dry (due to the power washer).
Needless to say I'm a bit overwhelmed. I'm not wanting to leave it like it is for long but I'm not real sure how to proceed. Painting rotten boards is a waste of time and money. I'll be Google-ing/researching what to do next. If you have any help you'd like to offer we'd much appreciate it. Jared and I just aren't super savvy in the ways of home improvements.
HELP :)